Caidyn
1-866-289-5671

I am your perfect little slut. Beautiful, sinful and always ready for ANYTHING. I love the extreme role-play calls. You know the ones, naughty beyond the imagination and so deviant they would make the devil blush! Growing up, I never learned the word NO, so why bother now? Except to say that there are no limits, no taboos with this red-headed whore! Love the idea of fucking the hottest Redhead on the planet? Well here I am. I have all the skills. I will make damn sure your first cum with me will not be your last! Wanna make me slurp up all of your sticky sweet cum? I love feeling it squirt down the back of my throat. I am very much into pleasing and playing the little whore. So today is our lucky day. The day I taste what you have to offer and the day you get to experience what a true cum slut is all about! Just remember, I am totally twisted so I will take you places you have never been. When I was younger, I always got in so much trouble for the nasty little things I did. Like teasing my older brother's friends with my feet under the table as we played cards...all of them! I liked thinking we were playing some private little game. I just love that they thought they were going to get a taste of my sweet pussy. I can smell a submissive piece of bitch-flesh a mile away. There's no hiding from me! Truthfully, I love panty boys and sissy boys. They are so much fun to play dress-up with. I am your perfect little phone sex slut. Hot inside and out. No vanilla phone sex here. I love extreme calls. I can't mention them all here, but you know what they are. Some sticky-sweet with childhood reminiscence, some decidedly grown and full of secret lusts. Each one of them considered Oh so taboo. Let me take your mind on a wicked journey into my own perversion of heaven. Welcome to my parlor, said the spider to the fly. And close the door behind you, love. We don't want them to hear you scream.

Caidyn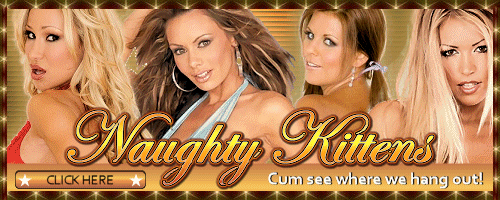 Copyright 2007
www.SmittenKittens.net All rights reserved.
18 U.S.C. Section 2257 - Record Keeping Requirements Compliance Statement - With respect to all visual depictions displayed on SmittenKittens.net, whether of actual sexually explicit conduct, simulated sexual content or otherwise, all persons in said visual depictions were at least 18 years of age when said visual depictions were created. For full custodial records contact us at Customer Service.