Hello all you sophisticated gentlemen. My name is Macy. I would say that I am the classiest girl on the site. I have an abundance of energy and a high uncontrollable sex drive. In my world, it's all about the tease. I love teasing men with my sexy, good looks and intelligence. I know how to give a man just enough and leaving him wanting more and more. Are you looking for that young woman who is innocent in her own ways but understands how much control she has over a man's cock?
I know how to dress for every occasion. When I'm in the office, I normally wear a short business suit with thigh highs,garter belt and to top it off with some sexy, high heels. I notice guys running into things because they can't stop staring at me. I'm not really liked that much at the office Christmas parties. My co-workers wife's always give me the stare down. It doesn't really bother me. I know that I could have their man in a second, If I wanted. I just love teasing them, knowing that they can't have what they really want.
I want to share with you your most deepest darkest desires. I would love to know what makes you really tick and I will take it to the next level. I'm very naughty and extremely playful. When I'm turned on there's no telling what I will do to you. I never hold back. With my creativity and your ultra kinky fantasies, I would say we would have a pretty good time with one another.
When you call, you'll be quite surprised by my soft, sexy voice. My exotic ways and my sexuality will leave you begging for more. This is one opportunity you can't pass up!
Can't wait to make you mine!
Macy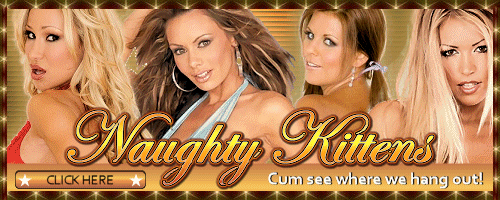 Copyright 2007 www.SmittenKittens.net All rights reserved.
18 U.S.C. Section 2257 - Record Keeping Requirements Compliance Statement - With respect to all visual depictions displayed on SmittenKittens.net, whether of actual sexually explicit conduct, simulated sexual content or otherwise, all persons in said visual depictions were at least 18 years of age when said visual depictions were created. For full custodial records contact us at Customer Service.